The founders of Pebble Creek Custom Homes have over 40 years of combined experience in the residential new construction industry. We strive to deliver excellence to our customers not only in the quality of our homes, but for the satisfaction of our customers throughout the entire building process. At Pebble Creek Custom Homes we rely on the satisfaction of our clients and the referrals they send us.
New Construction Process
Initial Meeting

In the initial meeting you will meet with the owners Derek & Jerik. In the meeting we will discuss some of our company philosophies and discuss what you are looking for in a house and from a builder. We will ask questions on the house, your design tastes, budget, locations, and how you want the house to work for you.

House Design

After the initial meeting we will begin designing your custom home. There may be additional meetings to make sure we get everything just the way you want. We will present you a concept plan with a front rendering and a "ballpark" price before actual bids to make sure we are on the same page with design. We always try to design the house with your budget in mind. All of our designs are done in house, and we take great care in the details of your custom design. Although we share all of its plans with customers, we rarely build the same home. We will tailor any of our in house plans to best fit our customers with our in house design capabilities and state of the art drafting software. We will go over starting points for the house specifications.

Estimate

Once the plan is mostly complete and we have established a starting point for selections we will send the information out to our trade partners for actual estimates on your house. At this point we require a design deposit.

Construction Agreement

When all the estimates are back from the trade partners we will present the actual cost of the home based on the plans & specs. Once the pricing is agreed upon you will sign a construction agreement. At this time a construction deposit will be due.

Survey/Permit

After the purchase agreement is signed we will survey the house on the lot & apply for permit with the municipality.

Selections

During the survey/permit phase you will begin making your selections. Liz will help guide you through the selection process and set timetables for when selections need to be made by.

Start of Construction

We will begin construction once the city has released permit.
The Team
Jerik Brumm
Jerik and his wife Susan live in Shakopee with their two daughters Nina & Ema. Jerik grew up in Rochester, MN and the housing industry has been a passion of his since childhood. He got his first drafting table when he was 12 and took all the classes available in High School before attending Northwest Technical Institute. There he received an Associate's Degree in Architectural Drafting & Design. He began his career with a national homebuilder where he soon became the lead architectural drafter/designer, but always wanted to keep learning. Jerik went back to school to gain more knowledge; he received a certificate in Construction Management on his way to a Bachelor's Degree in Applied Management. Jerik has worked for a couple of custom homebuilders in positions like Purchasing/Estimating Manager and Operations Manager prior to becoming managing partner with Pebble Creek Custom Homes.Jerik's desire to create high quality homes with unique designs kept him on the path of working towards starting a building company. He has designed and estimated hundreds of homes throughout his 14 year career which gives him the ability to envision and design a house to meet the client's vision while keeping budgets in mind. Jerik strongly believes in making each client's experience the best possible while striving to meet and exceed their expectations.
---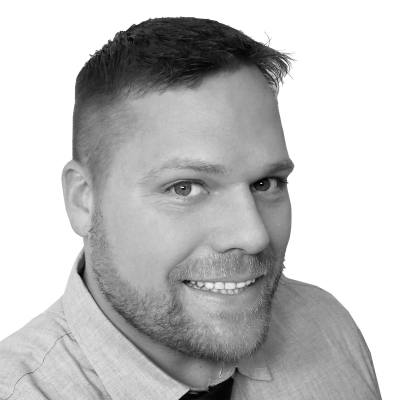 Derek Walgrave
Derek is happily married to Lisa Walgrave and they have four beautiful children together, Chase, Josie, Eli, and Olivia. He grew up in Luverne MN and was raised by Mark and Pam Walgrave on a farm with his three brothers Jason, Brad, and Marcus. He moved to the Twin Cities after graduating with his Bachelor of Science degree and his Masters in Kinesiology. He also had a passion for art which he studied for two years at UW-La Cross.Derek is also a licensed real estate broker and has had a wide range of experiences in real estate. His experiences include marketing and selling homes, short sale negotiations, first time homebuyers, real estate investments, cash flow analysis, commercial marketing and sales, and international development and of course new construction. Although he enjoys working in all areas of real estate, he is most passionate about new construction. He continues to study all aspects of home designing and architecture. It's the combination of his art background and his passion for homebuilding that drives Derek to refine his design versatility as a homebuilder. He believes the most important aspect of being a homebuilding professional is providing his clients, with honesty, integrity, and hard work.
---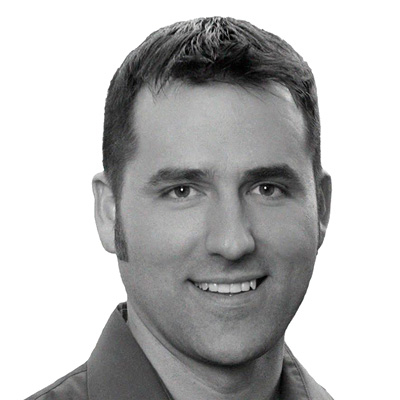 Jason Walgrave
Jason is a proud husband and father of four. He lives in Prior Lake with his wife Liz and children, Victoria, Taynian, Joseph, and Theodore. He loves his family and his faith. Jason grew up in Luverne, MN on the family farm with three brothers, Derek, Brad, and Marcus. His parents, Mark & Pam Walgrave, taught him the value of hard work and responsibility. He graduated from NDSU in Fargo, ND with a Bachelor of Science degree studying in Psychology, Sociology, and Philosophy. He has been in real estate since 1999. He holds many titles that include the following: Broker, MN; Realtor, WI; Radio Host, am1500 ESPN Radio, MinnesotaHomeTalk.com; GRI, Graduate Realtor Institute; ARS, Accredited Relocation Specialist; CFS, Certified Foreclosure Specialist; CDPE, Certified Distressed Property Expert. In 2013, Jason completed the Doctorate program at Ashley University in Real Estate Management. In 2014, Jason earned two more designations, ASD, Accredited Short Sale Designation and LDPD, Luxury Distressed Property Designation. He continues to learn and build on his real estate knowledge.Jason's philosophy of hard work, honesty, knowledge, and network has kept him one of the top real estate brokers in the US for almost two decades. He believes in under promising and over delivering. Jason has developed the most effective marketing plan to sell homes in the fastest time for the highest price.